BOARDROOM TABLE JOURNEY
From roadway to conference...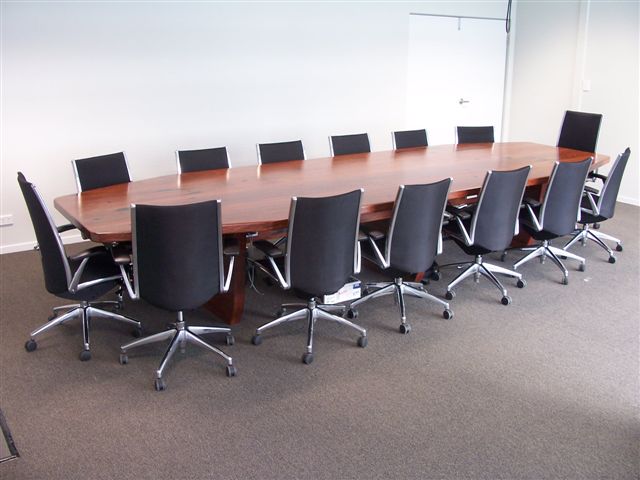 Following is the journey of the 14 seater boardroom table commissioned by Best Tractor Parts, Mackay. Measuring in at 4.65m long and 1.6m wide, it was constructed during October 2009 from recycled timbers of the Broken River Bridge adjacent to Eungella National Park. The table was installed on the 5th of November 2009 with the assistance of a crane and several people at both ends of the journey. The building is open, with an open day coming soon. There will also be a feature in the Mackay Daily Mercury on the 23rd of January, so look out for that. Thank you for taking an interest and as always feel free to call me on (07) 4958 4751 if you would like more information.