• MOBILE MILLING •
Where the mill comes to you!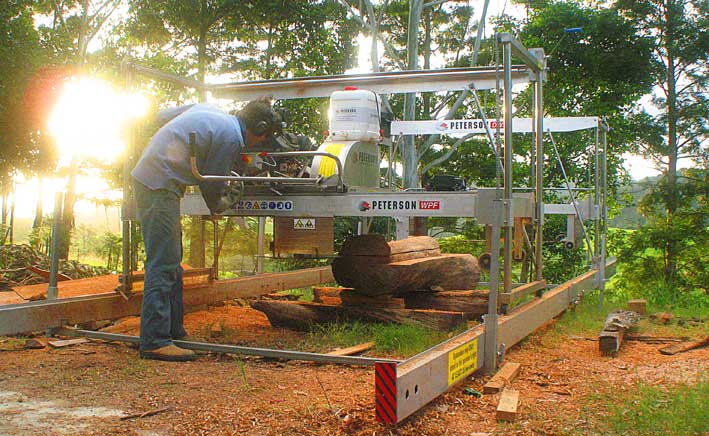 Turn your timber into lumber to increase it's value or finally make use of the available materials from your property. ORB Timber Services offers excellent timber recovery and fast, efficient service. No more expensive trips to the mill! Choose from square sawn or a natural edge finish.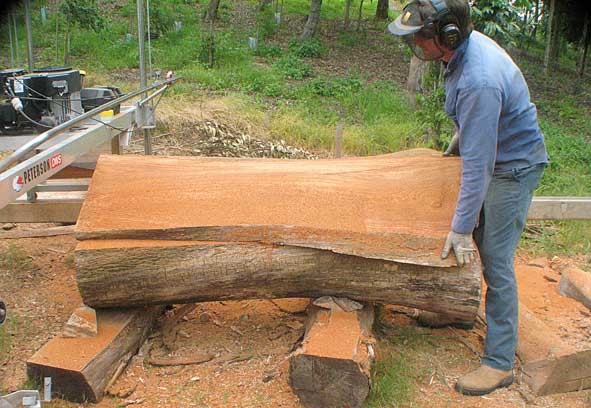 Natural edge slabs up to 1.5m wide Square sawn blocks up to 500mm x 250mm (20" x 10") Max length 6 meters Milling time for average log (20" wide) - 1hr square sawn, 1/2hr natural edged Hourly rate of $120/hour plus travel ($60/hr) Combine jobs with neighbours and reduce your costs!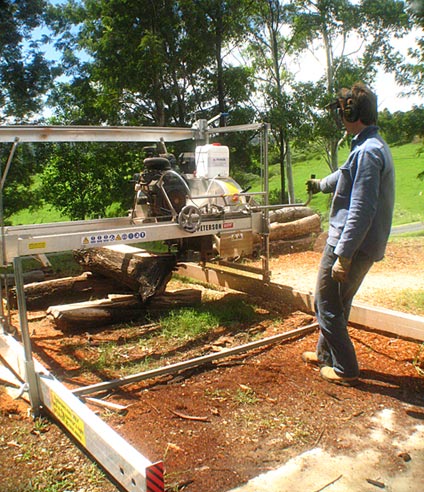 Proudly powered by Peterson Saw Mills
• TIMBER SERVICES •
Let's finish the job together
Oversize timber finishing
From $60/hour - It's your timber and you have the opportunity to be involved every step of the way!
Thicknessing
With capabilities to thickness (surface plane) boards up to 20" wide and 6" thick, dressing your timber is a breeze. If your boards exceed these dimensions, there is always the option of using the portable mills for this function. The finish won't be as clean as the thicknesser, however size limitations virtually don't exist. Planner blade sharpening also available.
Sanding
Take the finish of your boards even further using a single pass, multi grit sander. The sander can give the smoothest finish possible, saving hours of sanding by hand for boards up to 25" wide and 6" thick.
Timber Storage and Drying
Dry timber completely and to our unique local conditions. Generally allow 1 year per 1" of board thickness plus an additional year. All timber is strip stacked and with forced airflow these times can be reduced. I can either help you sort your timber drying needs or even store it for you until it is ready for use.





Proud supporter of the Eungella Business Group and www.eungella.com.au
Hosted by ORB-IT